Greenscapes
Just a little TLC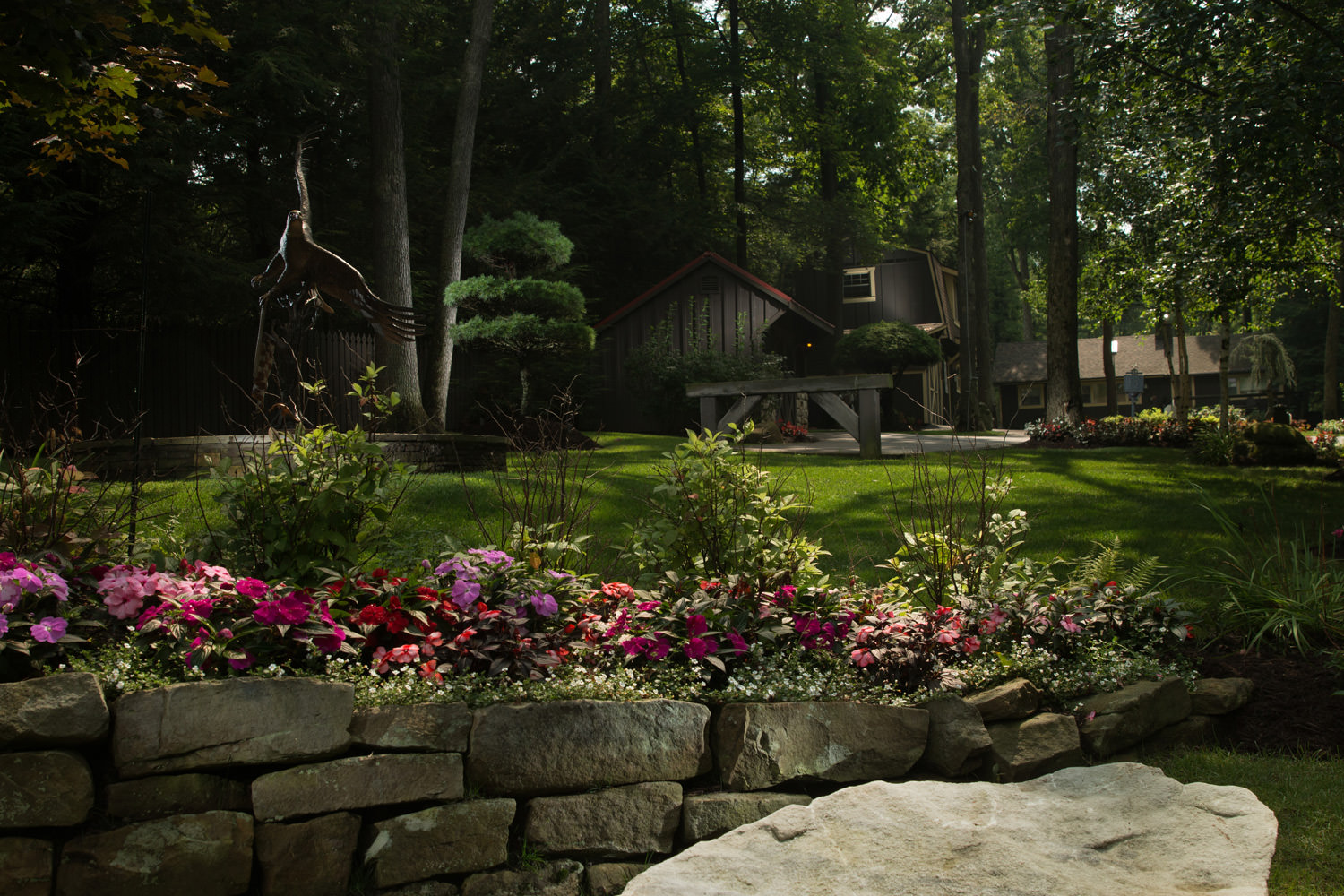 Greenscapes Professional Landscaping Services is an award-winning landscape design, construction, and property maintenance consulting company. They strive to create some of the most intricate landscape design projects for some of the most elaborate properties.
Why They Hired Us
Although Greenscapes was a well-established business, it lacked a professional brand image that accurately reflected the essence of the business. Management was seeking help to redesign the company's logo and also to create a compelling website that would attract new business.
What We Did
We started with a complete logo redesign. Once the brand icon was complete, we shot brand-infused photography of the various services offered and samples of finished projects. We tied everything together in an image-heavy website that expresses the professional personality of Greenscapes.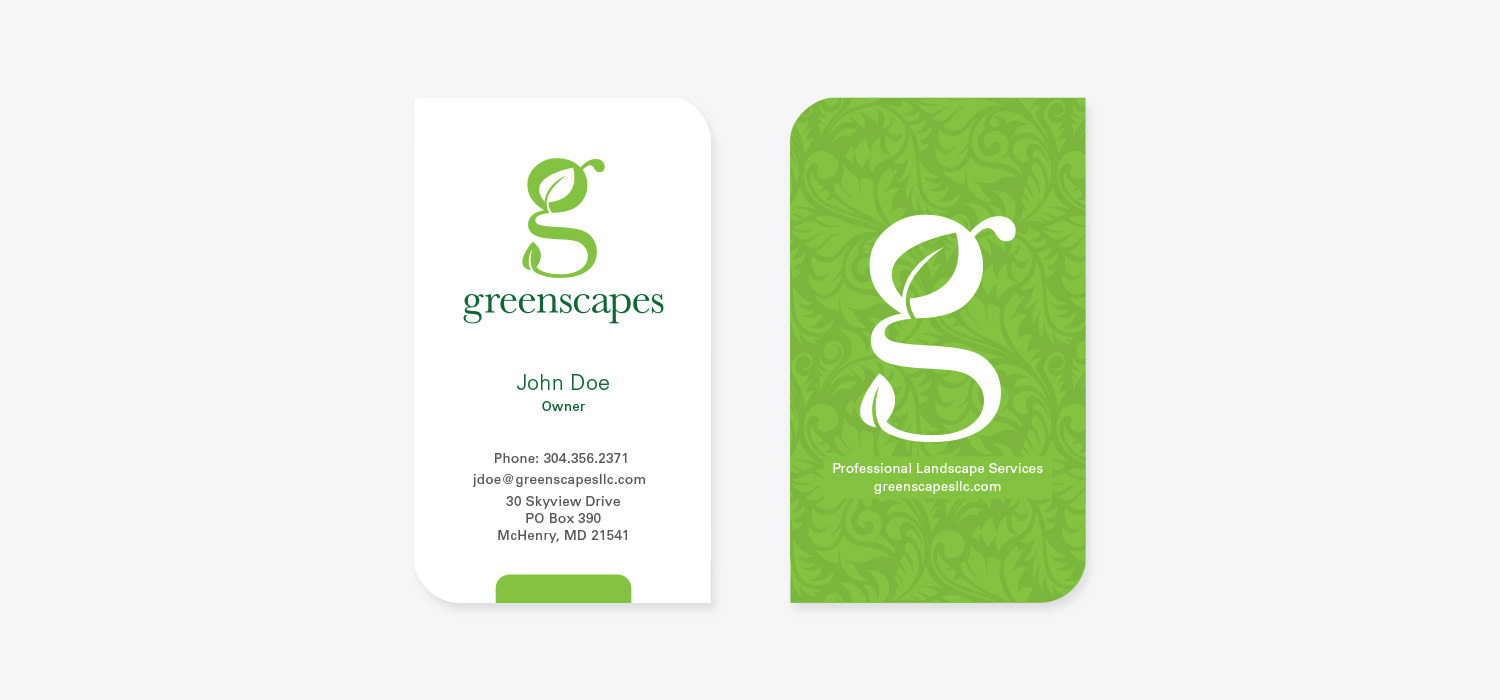 Branding
We believe that a strong logo should be timeless and iconic; it should not be treated like an illustration, but a symbol of the personality, attributes, and strength of a company. It should also be designed with its primary placement uses in mind. We chose a concept that was based on the "G" in Greenscapes to reinforce the brand name, and we modified the typography to incorporate the organic shape of a leaf. This new identity was widely accepted both internally by Greenscapes, and more importantly, its clientele.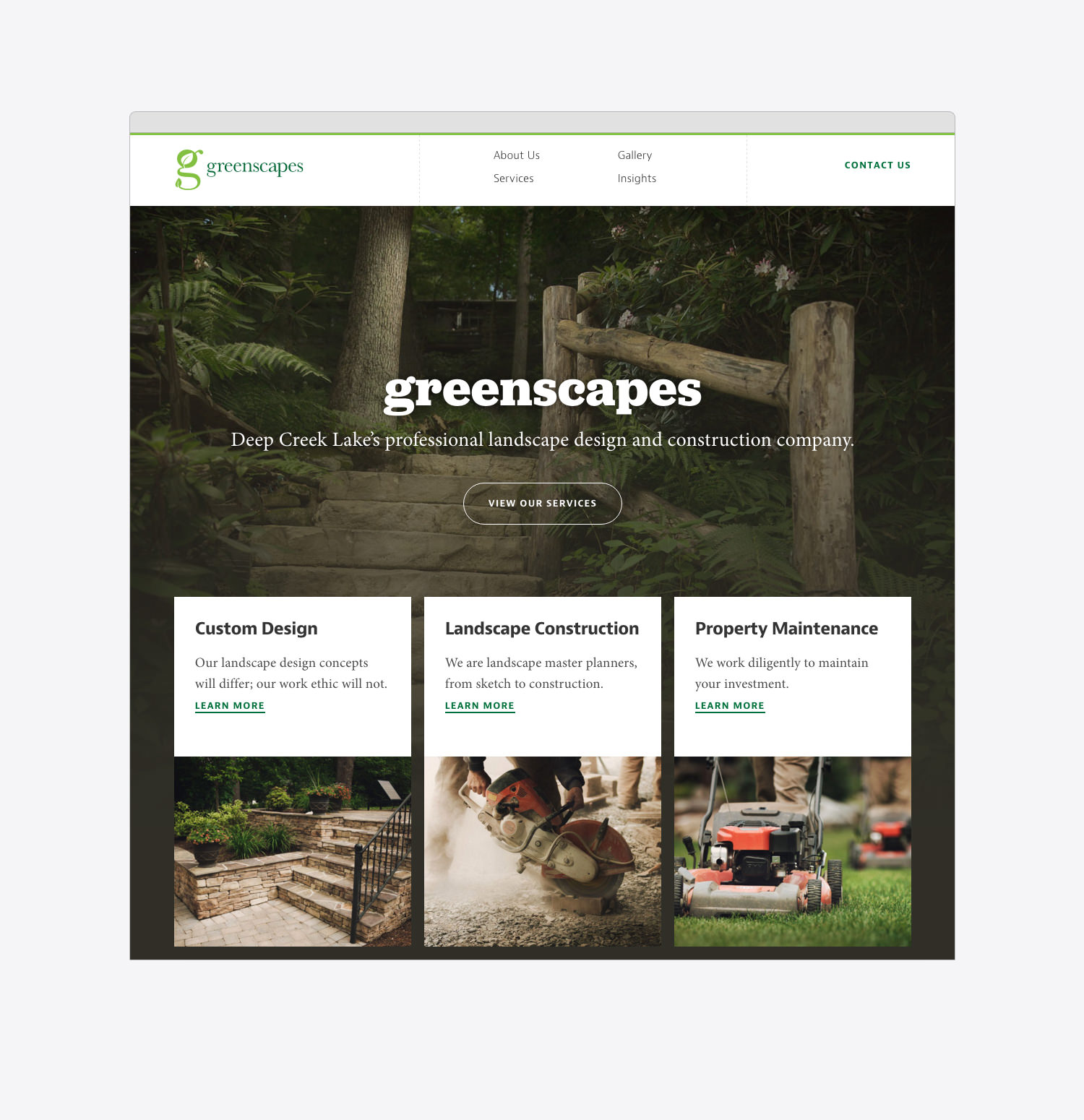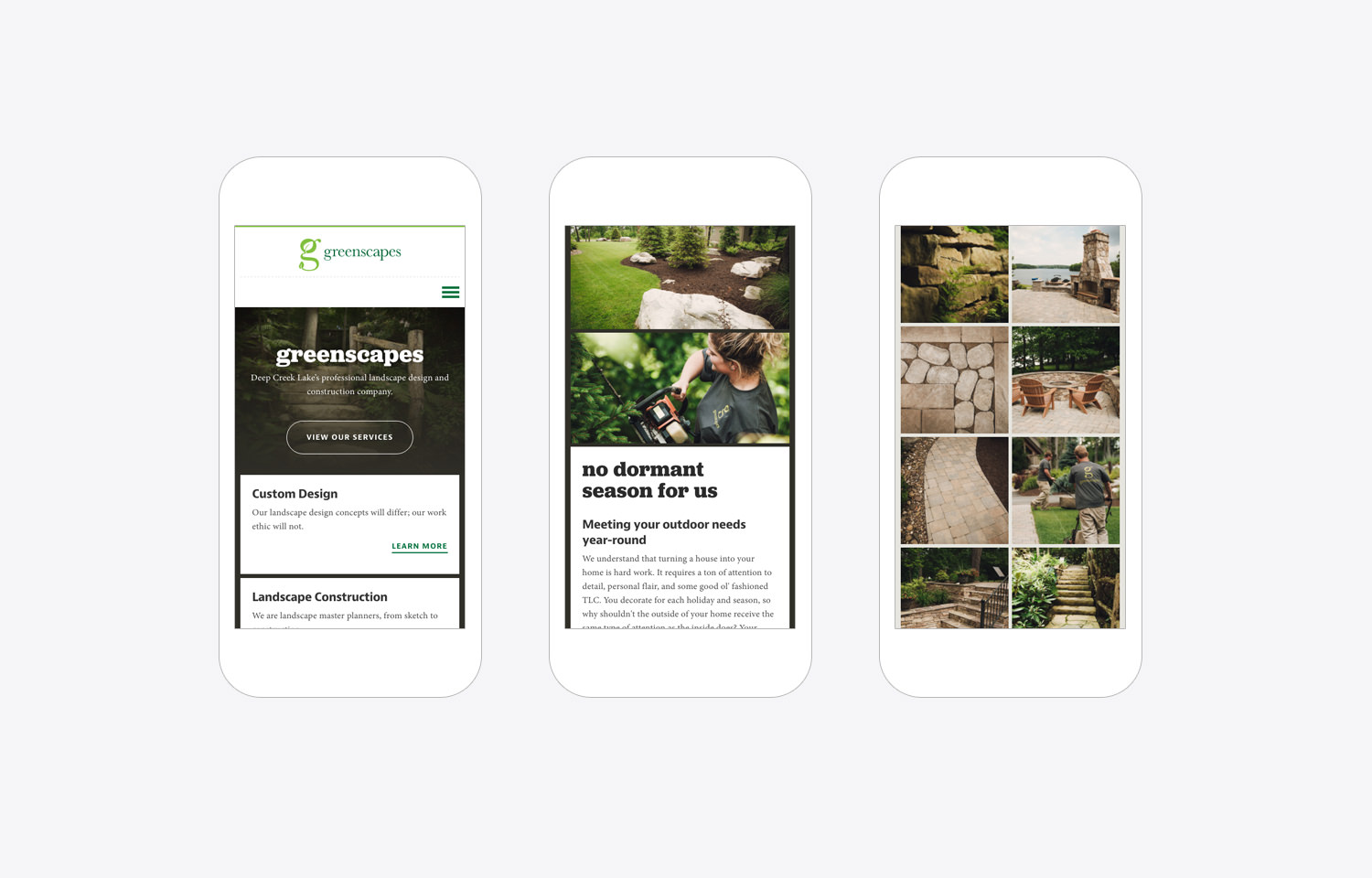 Online Presence
The website we created for Greenscapes is very visual with straightforward, yet clever copy. To meet the needs of its target audience, we designed the site to provide a clear separation in the services from the very onset. The homepage divides the core service areas and channels users into sections of interest. It is based on a dynamic Content Management System (CMS) that allows Greenscapes employees to easily update their website.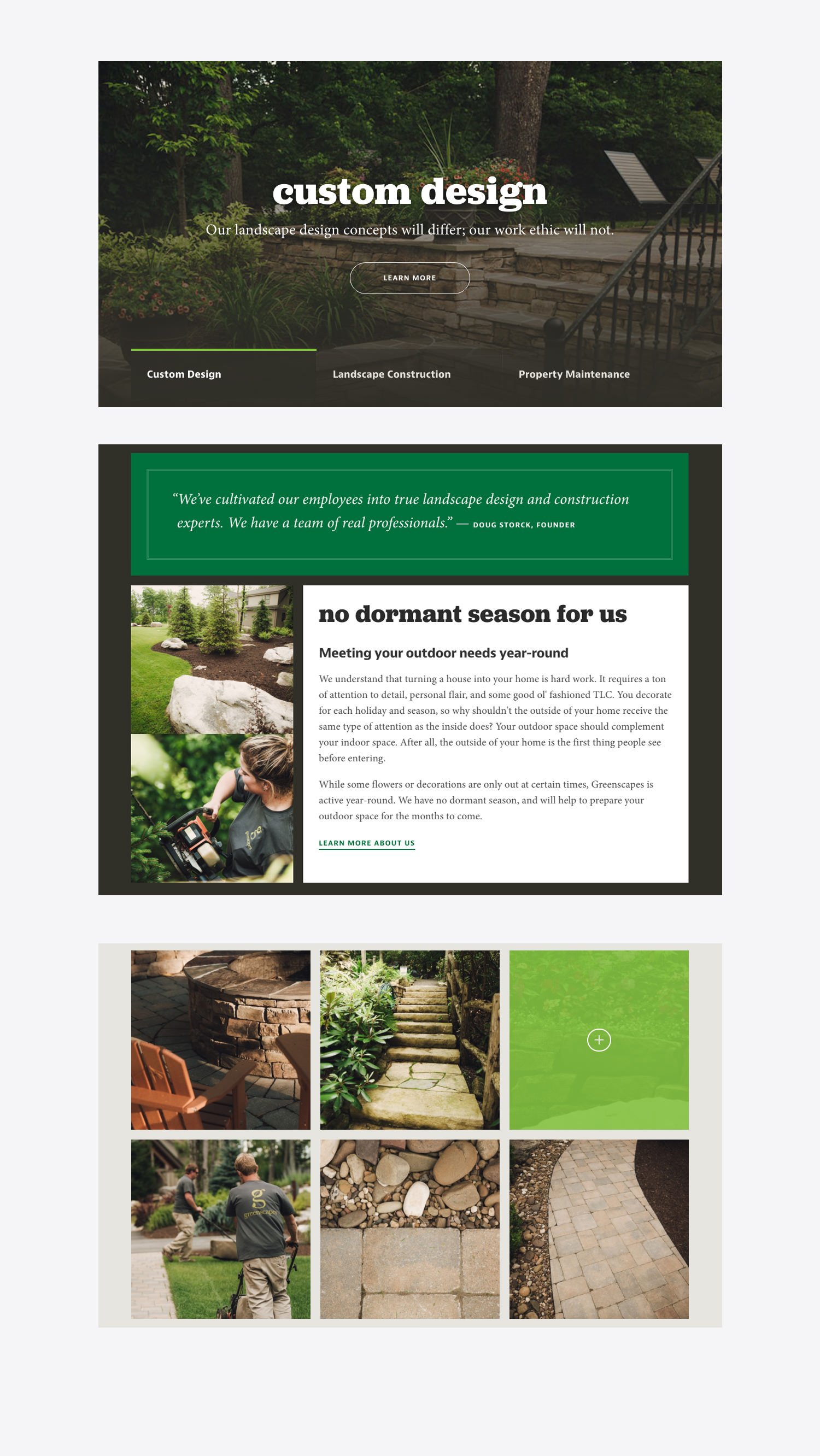 Photography
Capturing compelling imagery takes more than a fancy camera and the ability to press a button; it takes a keen insight into the less-than-obvious details that allow an image to communicate a message to the viewer. We wanted to showcase imagery that accented the minute intricacies that separate their landscape design from basic greenery planting or placing rocks. The lighting technique we used required layering as many as a dozen specially-lit photos to produce one final shot.