Extreme Plastics Plus
You can't contain this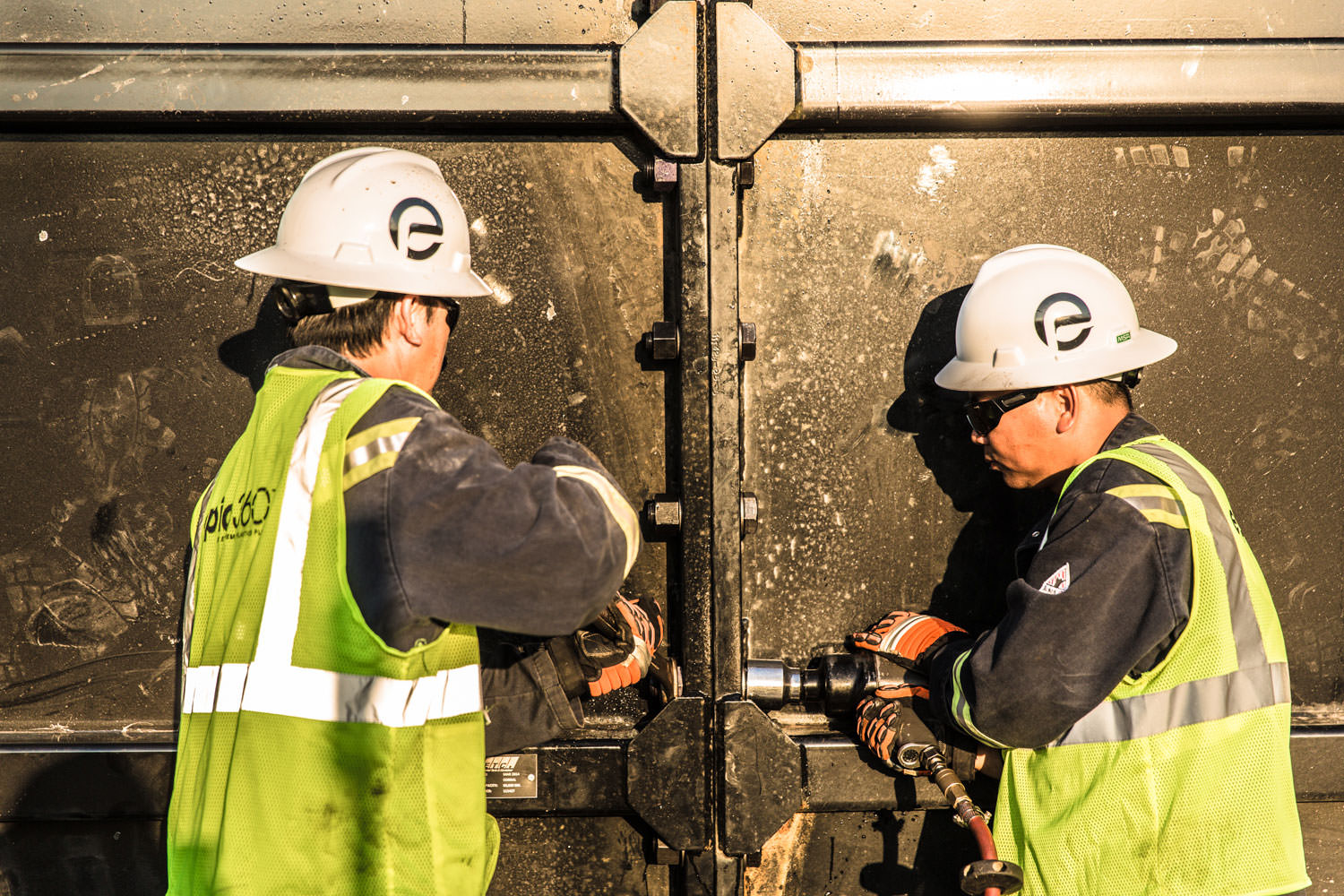 Extreme Plastics Plus (EPP) is a progressive environmental containment company that serves the oil and natural gas industry. What once began as a small family-owned company in 2007 is now one of the largest environmental containment companies in the country.
Why They Hired Us
Initially, EPP was seeking help with a basic website for customers to learn more about its services. Fortunately, our paths crossed, and we knew the company needed much more than a website to establish Extreme as the go-to solution for containment in a highly competitive industry. They hired Mind Merge for our strategic thinking and creative know-how.
What We Did
EPP presented us with the rare opportunity to start from scratch. We comprehensively addressed every aspect of the brand, beginning with the redesign of the company logo, before returning to the initial task of designing a virtual company image. EPP listened to our strategic recommendations, which included us shooting on-location photography, building a marketing-based website, producing various videos and print pieces, and brand placement strategies.
Logo Formation
The idea for Extreme's logo was to create an iconic representation that would ultimately become recognized across the oil and natural gas industry. Successfully distinguishing a company's image takes a lot of work and creative insight, especially in an oversaturated market. We designed a unique company logo that captures what Extreme is all about—environmental (plastic) lining. The logo incorporates the "E" in Extreme and the "P" in Plastics.
We have since been responsible for the naming and branding of two of Extreme's most well-known products: the Epic 360 (an above ground storage tank line), and Spray Guard Liner (an aerosol form of secondary containment).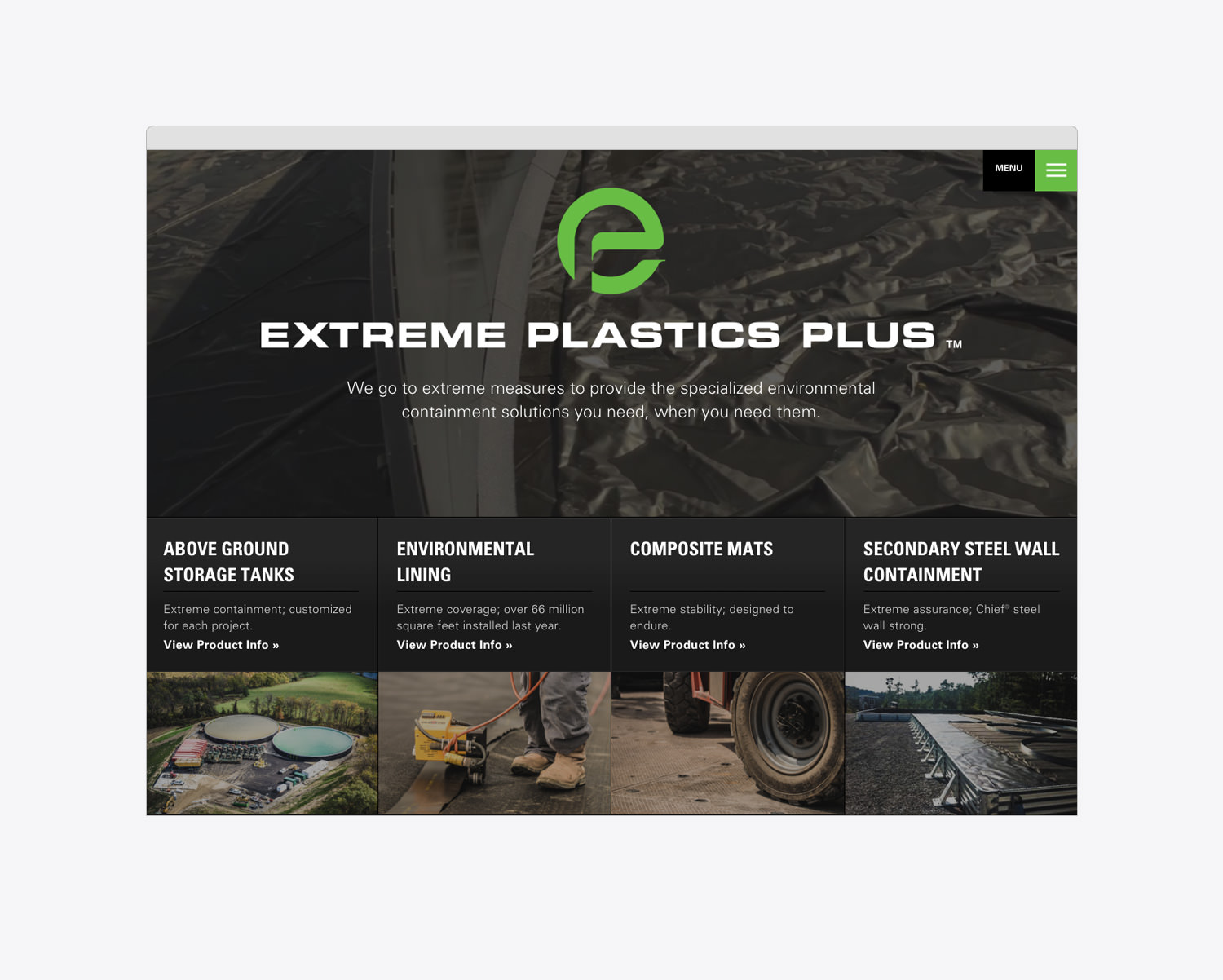 Online Presence
We developed a fully responsive website to be both educational and promotional, and to ultimately inspire customers to hire Extreme for business. Our goal was to display the hands-on company culture in a way that showcases corporate professionalism. What sets this website apart are the extensive on-location commercial photographs and videos that demonstrate the manner of Extreme. To top it off, it ranks #1 in Google searches for core-related service terms, thanks to our advanced SEO work.
Note: The company website is no longer available due to a merger and acquisition.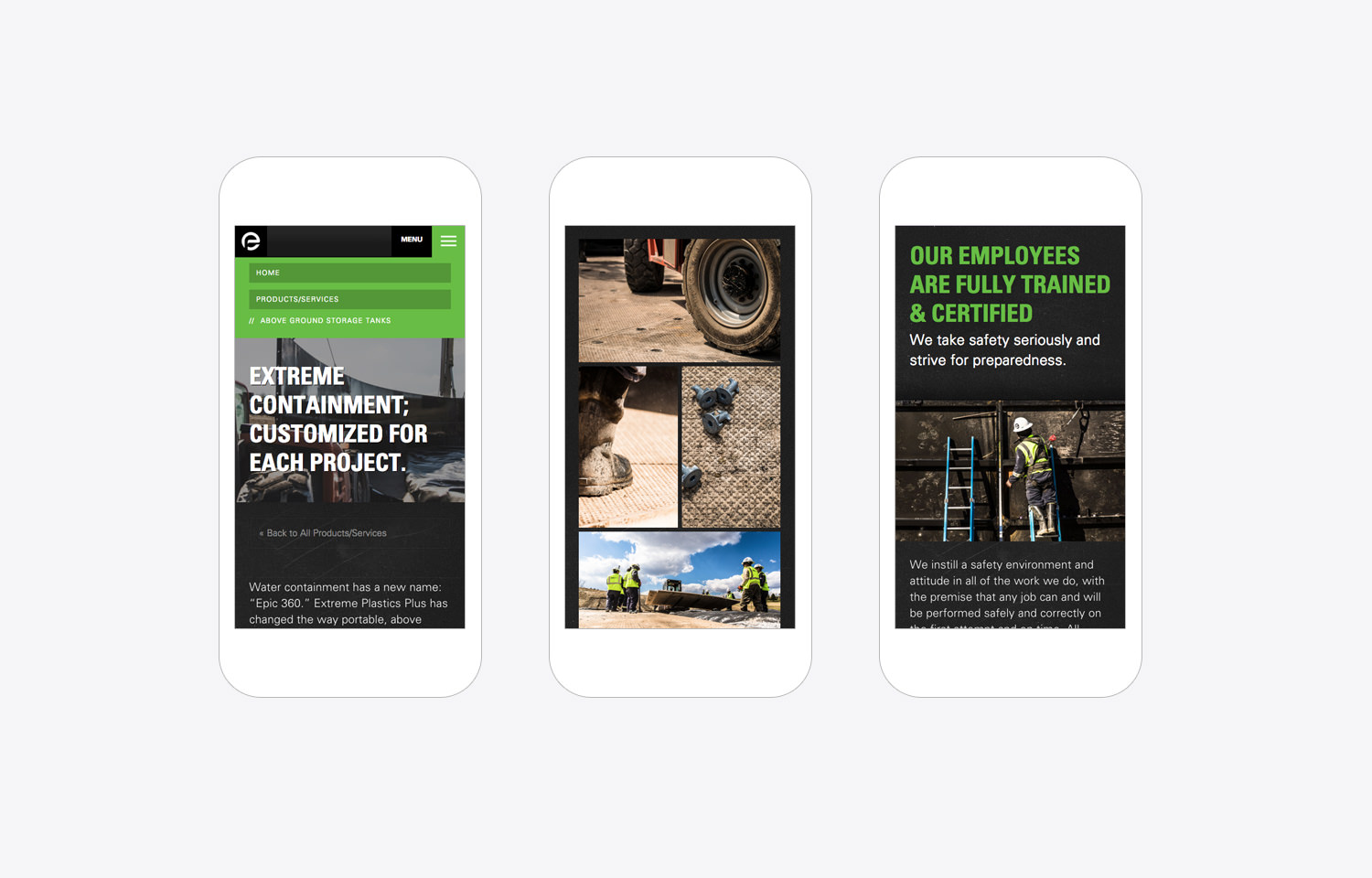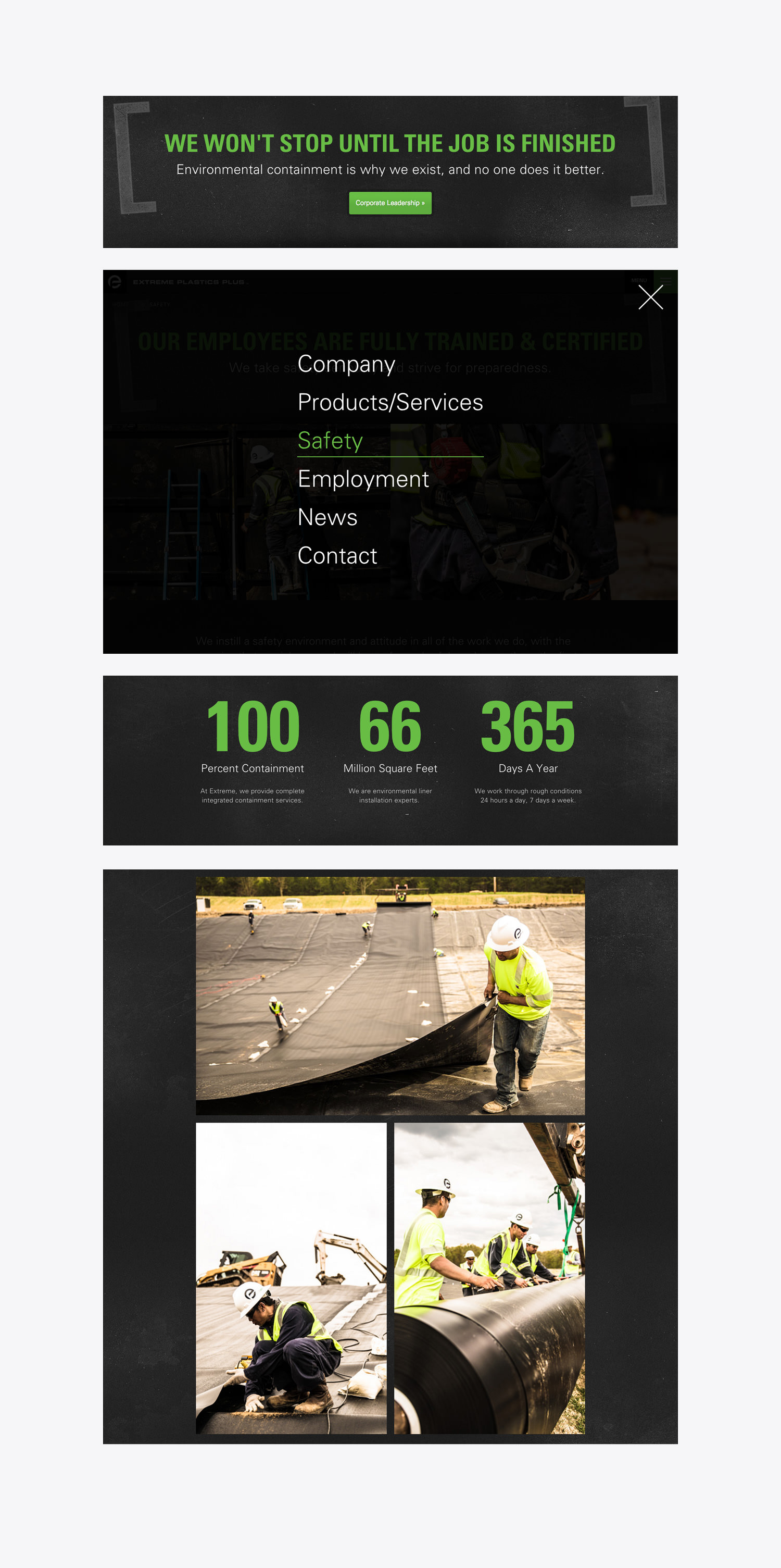 Brand Positioning
After creating an idolized brand image and website, we needed to cultivate a positive consumer perception of the company within the energy sector. We first enhanced the design and content of the website so it would rank optimally for its primary service searches. Our efforts paid off. If you're searching for "environmental containment companies" you will without a doubt find extremeplasticsplus.com in the top spot on the first page of Google. This has proven to be an instrumental tool in the expansion of the company's operations and acquisition of new business.