All Around Roustabout
The all-around package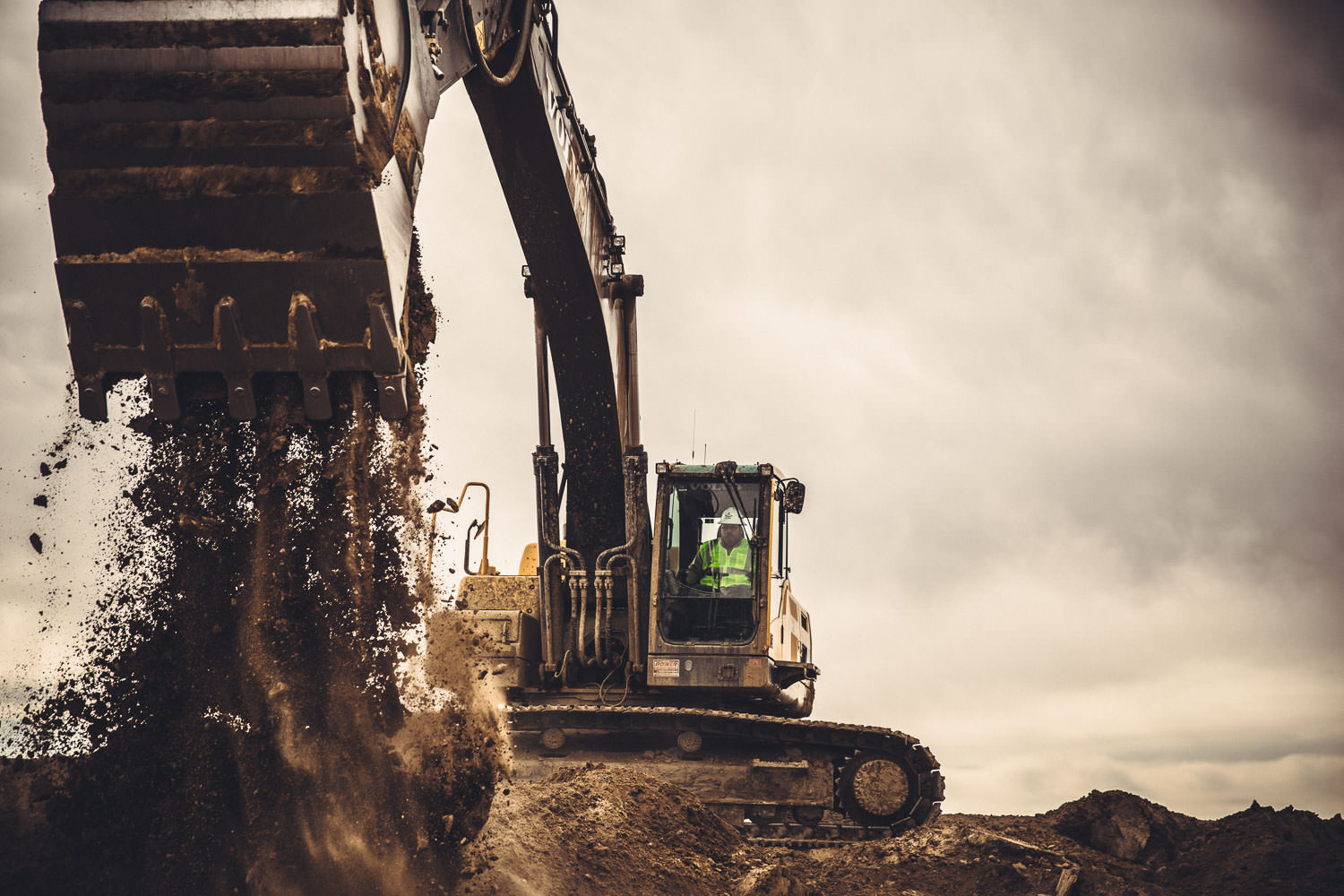 All Around Roustabout (AAR) is an energy services company focused on oil and natural gas. The "All Around" in the company name is an accurate indication of all it stands for: from the extensive roustabout services performed around the clock, to the character of those employed, to the accountability it holds for the safety and wellbeing of others.
Why They Hired Us
AAR's management wanted a way to more accurately showcase the distinguishing characteristics that separated their business from all the rest. They were primarily interested in a complete redesign of the brand image and website. It was critical to highlight the company's core attributes and to effectively communicate to customers that AAR means serious (and safe) business.
What We Did
Our initial challenge was to enhance the image and personality of All Around. After multiple visits to Colorado, we developed a series of pointed brand and service statements that encapsulated the company culture. Once we defined the messaging, we traveled back out west to shoot some stellar brand-infused on-location commercial photography. We anchored the design and development of a fully responsive company website, as well as supporting collateral items based on the message and imagery. Oh, and our advanced SEO work yielded a #1 Google search result for their business.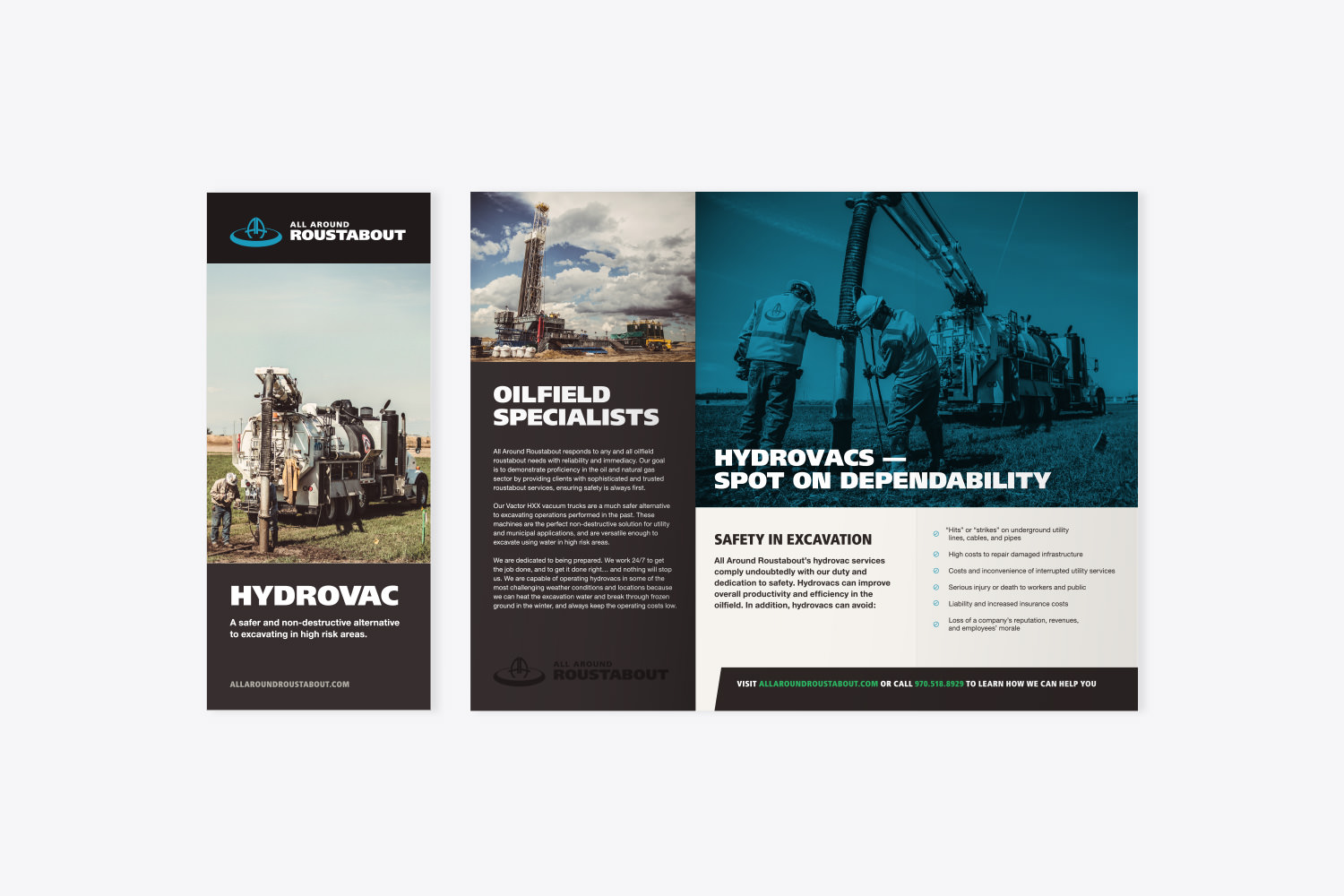 Messaging
Upon realizing that AAR has upheld and surpassed its internal safety goals (reaching over 2.5 million man hours worked incident-free at the time), we knew that this was something to highlight. We centered the copy around the company's safety values and impeccable record and we were able to communicate an outstanding message—that the company pledges safety as the holy grail when performing roustabout services.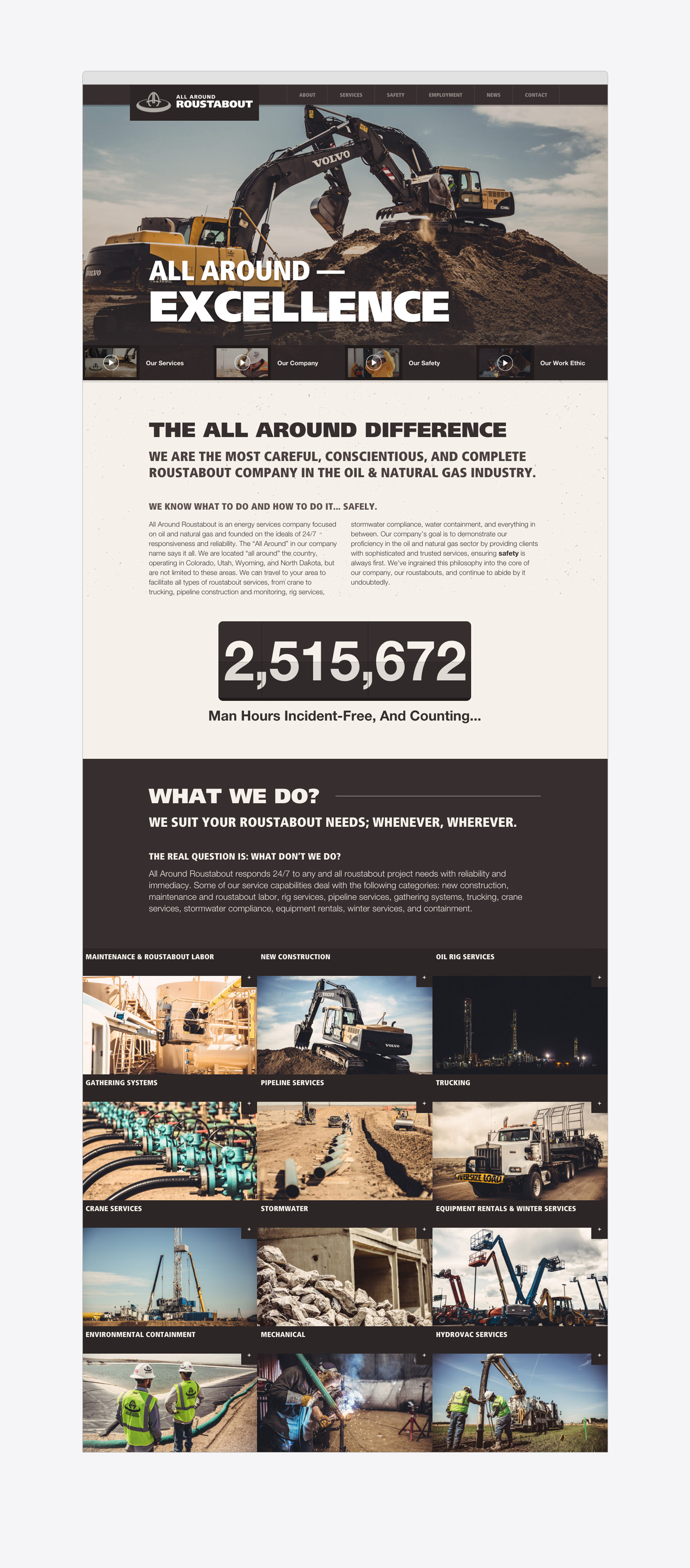 Online Presence
AAR's website is the perfect blend of spot-on messaging, informative content, unique brand-infused on-location commercial photography, and cutting-edge technology. Ranking #1 on Google for "roustabout companies," the fully responsive website we created has been their single best investment for business growth, and employee recruitment and retention.
Note: The company website is no longer available due to a merger and acquisition.