AlignHR
Gotta love people power
AlignHR brings over 75 years of human resource knowledge and a team with corporate top-tier business management experience. The company lives up to its name because it meets its core goal: to align with clients in order to facilitate change.
Why They Hired Us
Prior to AlignHR's existence, three individual HR companies contacted us seeking help to properly market a combined effort. The three entities were merging into a singular HR powerhouse. They needed help defining a new company name, brand, online presence, and marketing strategy to move forward intentionally and successfully. We created the branding framework for this new venture.
What We Did
After conducting an accelerated strategy consultation, we determined the characteristics and specialized service offerings that made the companies different. Then, we facilitated an onsite, collaborative naming process to brainstorm brand names. Ultimately, "AlignHR" was formed. The new brand identity prompted the messaging statement "beyond compliance," which highlights the great measures AlignHR takes to ensure clients' total HR preparedness.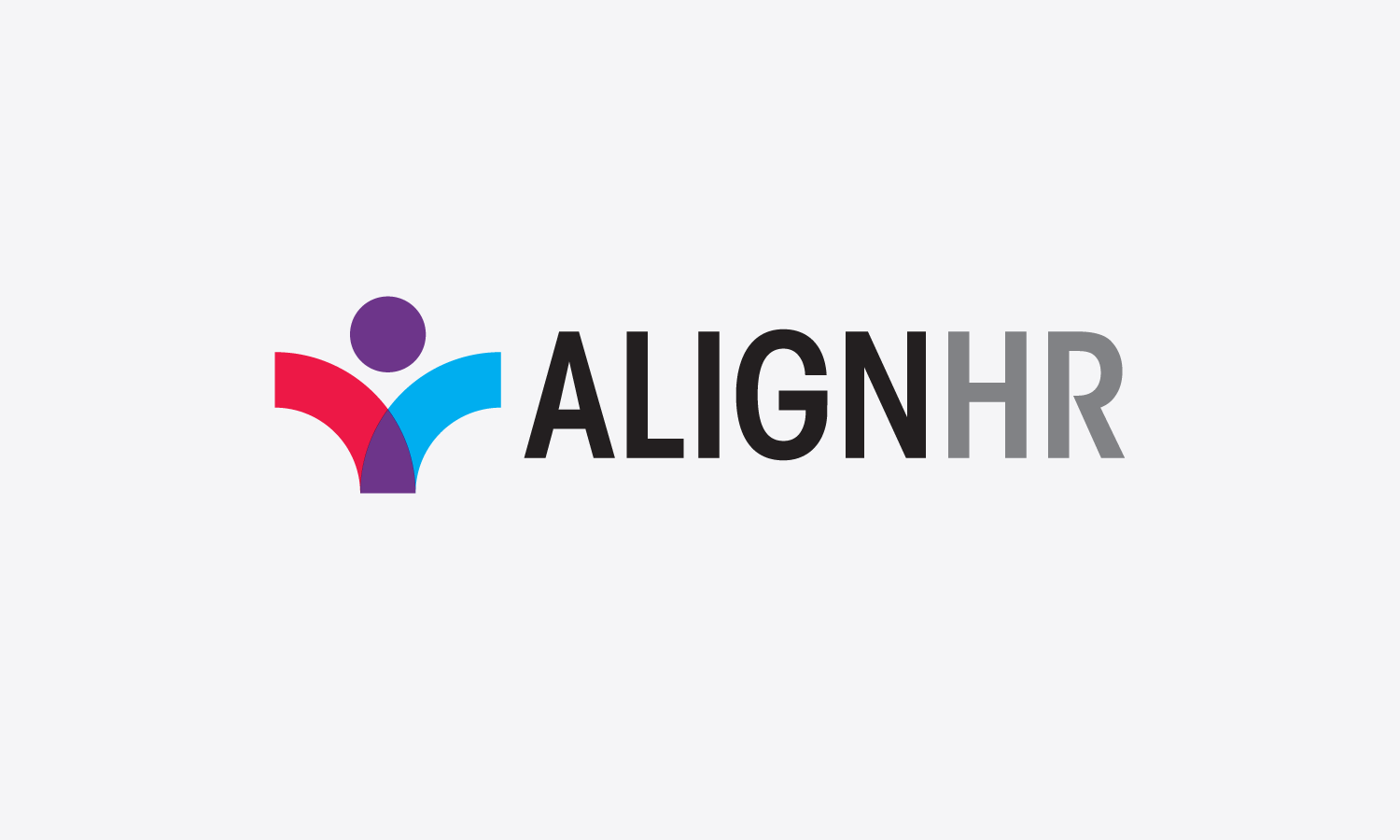 Branding
Since AlignHR is a people business, the logo needed to reflect this connection. We designed a logo that showcases the new AlignHR's interactive business methods and incorporates the human element. The AlignHR brand serves as a beacon of HR excellence.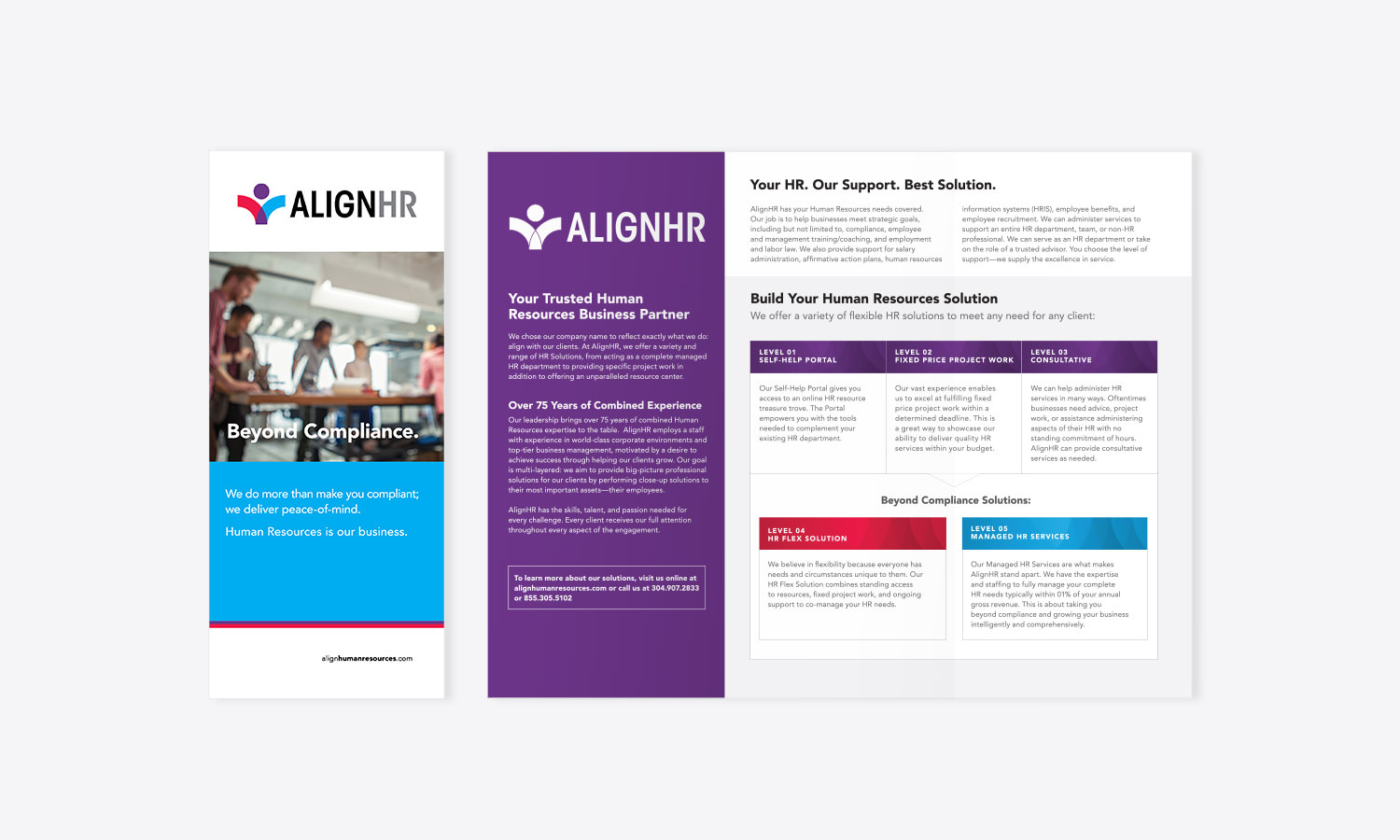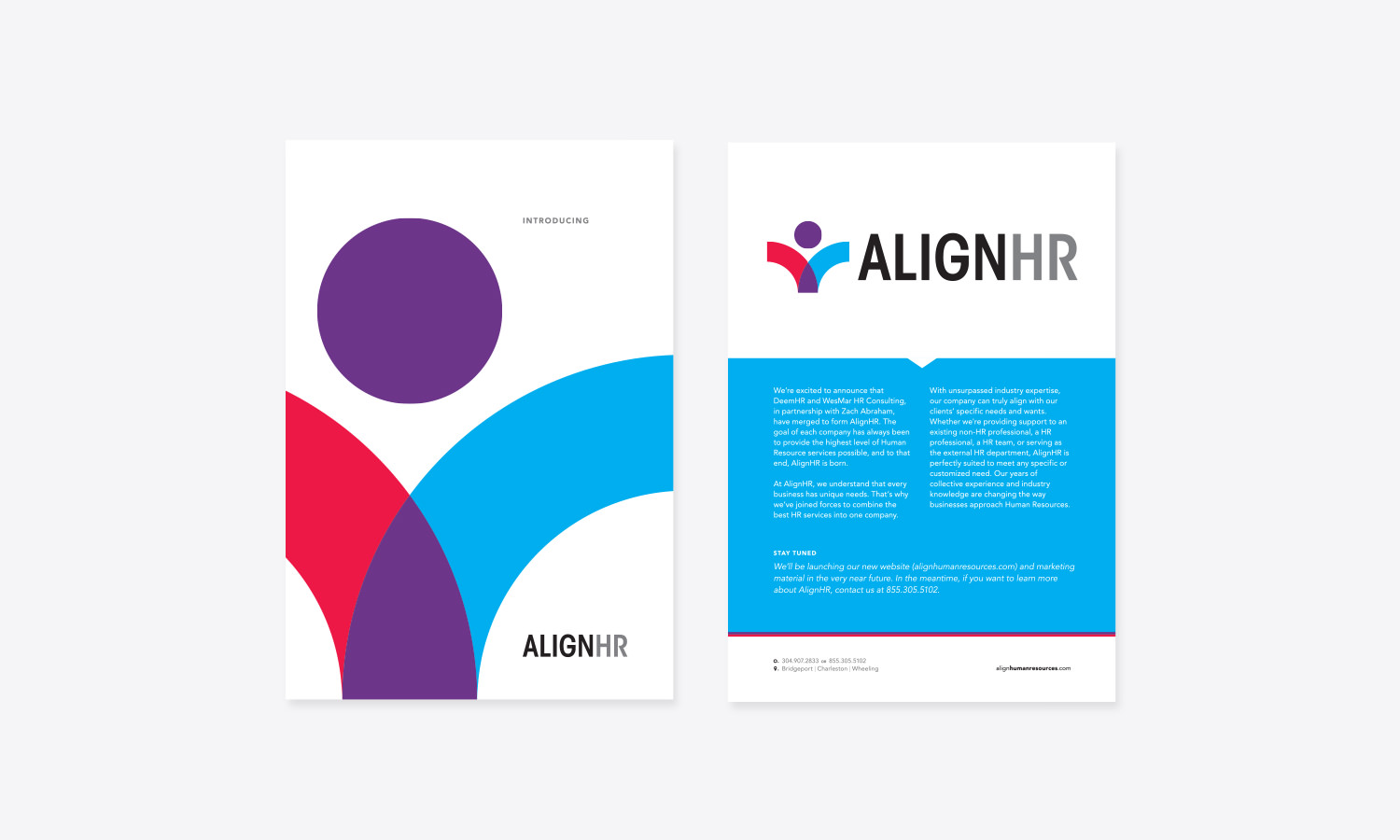 Marketing Strategy
A company that is strategically minded when it comes to business growth can anticipate outcomes, control resources, and ensure progression in the right direction. This was paramount for AlignHR. Any time companies merge, inherent challenges arise, but having a clear direction and purpose make all the difference. The marketing strategy we formed for AlignHR was precisely followed and proved to be a useful guide for establishing an innovative human resources business.

Online Presence
Align's online presence was the outcome of significant content creation and process identification. We created the website to be an informative and educational hybrid because the company offers HR services in a nontraditional way. The directives of the website support the clearly defined goals and objectives that were determined as part of an enthusiastic marketing strategy. Another component includes the breakdown of the company's processes into sequential steps, making it easy for users to understand and align with the values.